Welcome to Mahy Crane Hire, Whakatane
Mahy Crane Hire provides crane hire services to the Bay of Plenty and Waikato.  We have cranes from 10 to 170 Tonnes and a hiab truck.
Mahy Crane Hire are also your local bridge building and piling driving specialists.
Additional services include precast panel erection and heavy lift planning.
Mahy Crane hire based in Whakatane and we can help with tasks ranging from lifting your air conditioner unit to building you that new access bridge!
Mahy Crane Hire proudly employs their crew from the Eastern Bay of Plenty and encourage you to support local too.
Give us a call, or email us for all your crane requirements today!
About Mahy Crane Hire
The Crane Association
Mahy Crane Hire are members of The Crane Association of New Zealand (Inc.) The Association was established in 1975 by crane owners to represent their interests. Today crane owners of all types are members as are many suppliers to the industry.
The Association places a great deal of importance on training and safety and has succeeded in raising the standards of operation and efficiency across the face of the crane industry.
By supporting its members in these and other operational objectives the New Zealand crane industry has become an international benchmark of success in these areas.
The Association is the voice of the crane industry and recognised by the New Zealand government and the general public alike as the official representative on all matters relating to the safety and operation of cranes.
In December 2006, the Power Crane Association of New Zealand became the Crane Association of New Zealand (Inc). The new name was prompted by a detailed examination of the Association's changing role and how it had evolved beyond just representing the power cranes that it began with in 1975. The changed name describes all the classes of cranes are now covered by the Association and is more in line with the definition of a crane under legislation.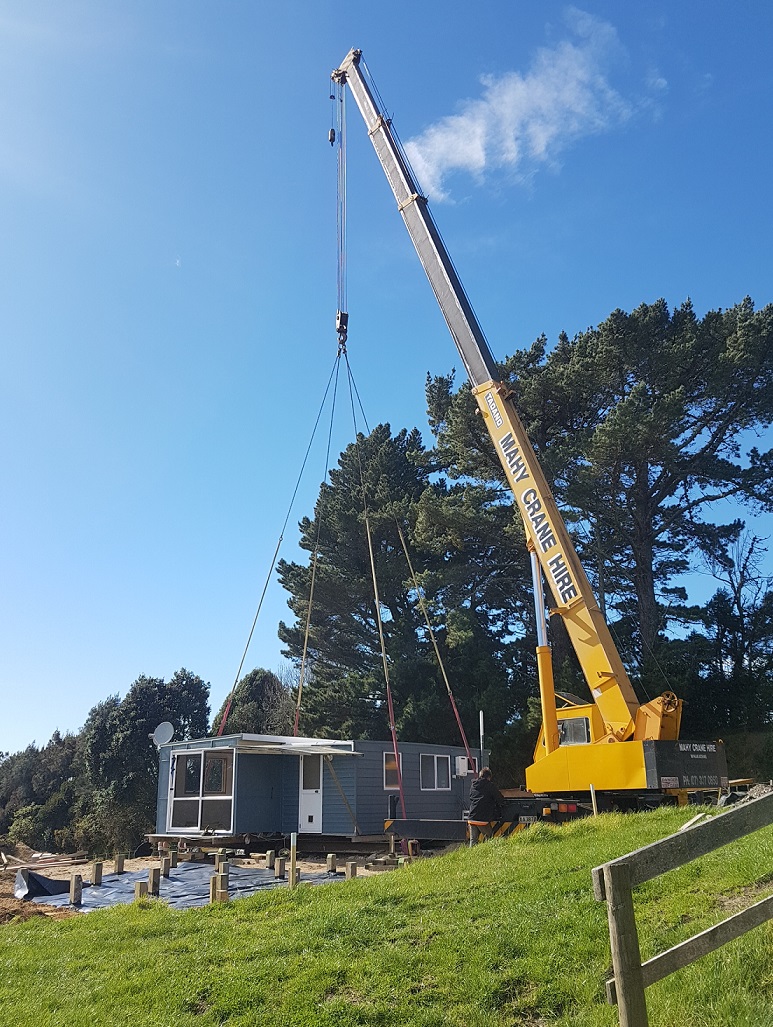 The essentials of safe crane operation
Crane Operator
The crane operator is the vital link in the safe accident-free performance of crane and lifting operations.
Complete co-operation between crane operators and other personnel involved is essential.
Carelessness or neglect, improper operation or failure to observe common sense safety rules can result in serious injury to both operator and others or damage to valuable machinery or property.
Written rules can never cover all situations that may arise when operating a crane. Most hazards can be avoided by the exercise of intelligence, care and common sense.
A positive attitude and behaviour towards crane safety is essential for all persons involved.
A competent crane operator is a person who has acquired through a combination of qualifications, training or experience the knowledge & skill to perform the task required.